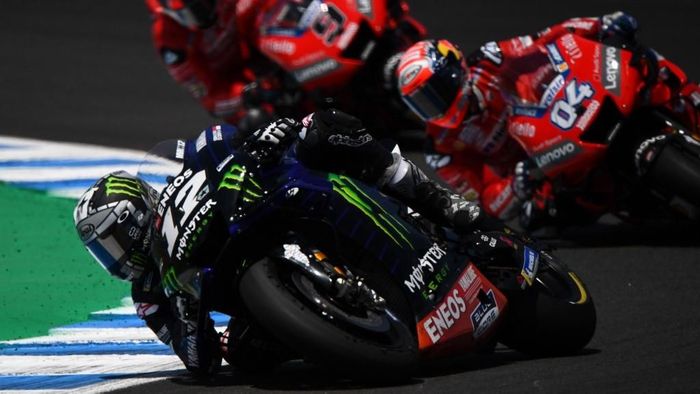 Andrea Dovizioso's mission to win the 2019 MotoGP runner-up faces threats from Maverick Vinales. Yamaha's Monster Energy Riders have recently begun to be consistent.
This season's title has been locked by Marc Marquez after winning the Thailand series a week ago. As a result, the second finish is currently contested by three riders: Dovizioso, Alex Rins, and Vinales.
Judging from the acquisition of numbers in the MotoGP standings, Dovizioso is indeed the front runner to end the season under Marquez. Dovizioso collected 215 points, 48 ​​points ahead of Rins (3) and 52 points from Vinales (4), while the championship left four series.
However, the pace of Vinales promises since before the championship pause. After winning the first win of the season by winning the Dutch MotoGP, the Spaniard took the podium four times in the last seven races, including finishing third three times in the last four races.
The 16th series of this season will roll in Motegi, Japan on 18-20 October. Dovizioso is optimistic looking at the next race.
"There is Maverick who I think is going very well and the circuits in the races ahead are not all good for us," the Ducati driver told Sky Sport. "We must try to bring home many important points and Japan can be a good race for us."
"Rins will also always compete, so you have to get points and continue the work for next year. We are already at a very good level, we have competed in the championship in the last two years and we are fast. However, it is not enough because we fought Marc which is really tough."